A racially-just world through a racially-just geography.
We advance intersectional racial justice, equity, and belonging:
For 

all

 people of the Black and Black African diaspora

 

in the fields of 

GIS, geography, and STEM

For people of 

all

marginalized groups in the world,

 

through the application

 

of GIS, geography, and STEM
President, Secretary, Treasurer
Clinton Johnson (he, him, his)
Racial Equity & Social Justice Team Lead, Esri
Board Member
Erica Phillips
Gartner
Board Member
Yolanda Richards
Account Manager, Esri
Vice-President
Aisha Jenkins (she, her, ella)
Project Manager, Esri
Board Member
Rhesha Moreau
Esri 
Board Member
Falon Williams
TikTok
Emeritus Board Member
Leslie Fountain
Principal, SixFifty
"With NorthStar, we hope more students will embrace the industry with a community of professionals that want to support and encourage their future career in GIS."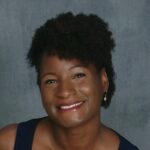 "We want to create a space where people of African descent and allies in the field of GIS can enrich the opportunities that location intelligence brings to communities around the world."