Enriching Experiences Through Black@GeoEvents
Strengthening Community, Advancing Inclusion, and Empowering Black Geo-Professionals
Introduction
Life at conferences can be exciting and challenging. Amidst the exhilarating buzz of learning, networking, and tech demos, there's a wealth of opportunity to grow professionally and personally. Yet, these environments can also be isolating and harmful for attendees from underrepresented groups as they navigate spaces where few attendees and speakers share their lived experiences or look like them. Through Black@GeoEvents, NorthStar is committed to transforming these spaces into nurturing, inclusive environments where everyone can thrive and truly belong.
Empathy and Allyship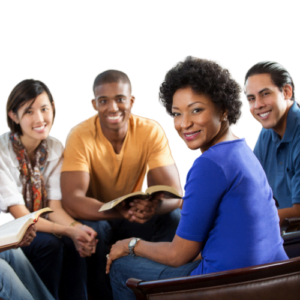 At many of our favorite conferences, some people may be experiencing a series of challenges that often go unnoticed. We want to draw attention to these experiences to encourage empathy and bring about change.
For instance, Black attendees and other underrepresented groups often face:
A Sense of Isolation – Despite being in a crowd, they may feel alone if few attendees or speakers share their lived experiences or look like them.
Experiences of Bias and Microaggressions – Unconscious biases can lead to inadvertent exclusion and microaggressions, which can compound feelings of isolation.
Challenges in Maximizing Conference Benefits – These experiences can make it harder for them to engage fully and get the most out of these events.
NorthStar's Black@GeoEvents is dedicated to highlighting these experiences, sharing our stories, and creating safer spaces to increase empathy and support within the conference community. We invite everyone—conference organizers, speakers, and attendees—to join us in creating environments where our Black colleagues of all genders, abilities, and backgrounds feel seen, heard, and valued.
Belonging and Equity at GeoEvents
In a perfect world, conferences would be a dazzling display of diverse perspectives, filled with engaging conversations among people of various backgrounds and professional expertise. They'd offer a chance to unite and enrich all attendees, regardless of their walk of life. Sadly, reality often doesn't match this vision. Many Black attendees and other underrepresented groups face situations where they're the only Black person, the only Black woman, or the only LGBT+ individual in the room. In other cases, they might see a host of speakers, yet not one of them is Black. NorthStar's Black@GeoEvents initiative is committed to addressing these issues head-on. We're working tirelessly to foster more inclusive environments and teaming up with conference organizers to ensure speakers truly mirror our diverse society.
Investing Black-Owned Businesses
Conferences offer more than a platform for shared knowledge; they're also significant investments in local economies. Conference venues experience a direct financial benefit when a conference comes to town. But the benefit doesn't stop there. Attendees, speakers, and staff dine at local restaurants and shop at nearby stores, further supporting the surrounding business community. Unfortunately, this economic boost often bypasses local Black-owned businesses. NorthStar's Black@GeoEvents wants to change this. We view every conference as a unique opportunity to invest in local Black enterprises. We actively encourage attendees to frequent Black-owned restaurants and shops and even host our events at Black-owned venues whenever possible.
Engaging Local Black Communities
In addition to local businesses, conferences also offer invaluable opportunities for the surrounding academic and professional community. Attending a nearby conference is often easier and less expensive, making these events more accessible for local attendees. Yet, often, local Black academics and professionals find themselves excluded. To combat this, we work alongside conference organizers to extend invitations specifically to the local Black academic and professional community, ensuring they can also benefit from these gatherings.
Black@GeoEvents Programming
For too long, Black attendees and other underrepresented groups have faced unjust obstacles when trying to make the most of these conferences. It's a sys
temic problem that needs an intentional, thoughtful solution, and NorthStar's Black@GeoEvents is that solution.
Here's how we're reshaping the conference experience:

Creating Safer Spaces – Creating safer and inclusive spaces for networking and interaction.
Fostering Community Connections – Fostering connections among attendees before, during, and after the event.
Sharing Our Speaker Network – Collaborating with event organizers to ensure a diverse array of speakers.
Focus on Black Business – Supporting local Black-owned businesses by encouraging conference attendees to utilize their services and hosting events at their venues.
Focus on Black Communities – Engaging the local Black academic and professional community to increase their participation.
Through these focused efforts, we are transforming every conference into an opportunity to strengthen and uplift underrepresented groups within the industry and the local community.
Change Takes Action
Change doesn't happen overnight, but through our concerted efforts, we're improving conferences for everyone, one event at a time. Achieving this goal is a collective effort, and we urge everyone involved in conferences – from organizers and speakers to attendees – to play their part. Here's how you can get involved:
Attend Black@GeoEvents – Participate in our events to understand and support the work we're doing.
Learn with Us – Educate yourself about positive practices for belonging and equity. These insights can help create more inclusive experiences at conferences and at work.
Sponsor Black@GeoEvents – By becoming a sponsor, show your commitment to justice, equity, and belonging in geo communities.
We aim to transform these events from daunting experiences for underrepresented groups into growth, connection, and inclusive community-building opportunities. Through NorthStar's Black@GeoEvents, we can enrich the conference experience, industries, and local communities. We are committed to creating environments where everyone, no matter their background or lived experience, can look forward to these events with excitement and a sense of belonging.
Together, we can build a brighter, more inclusive future.