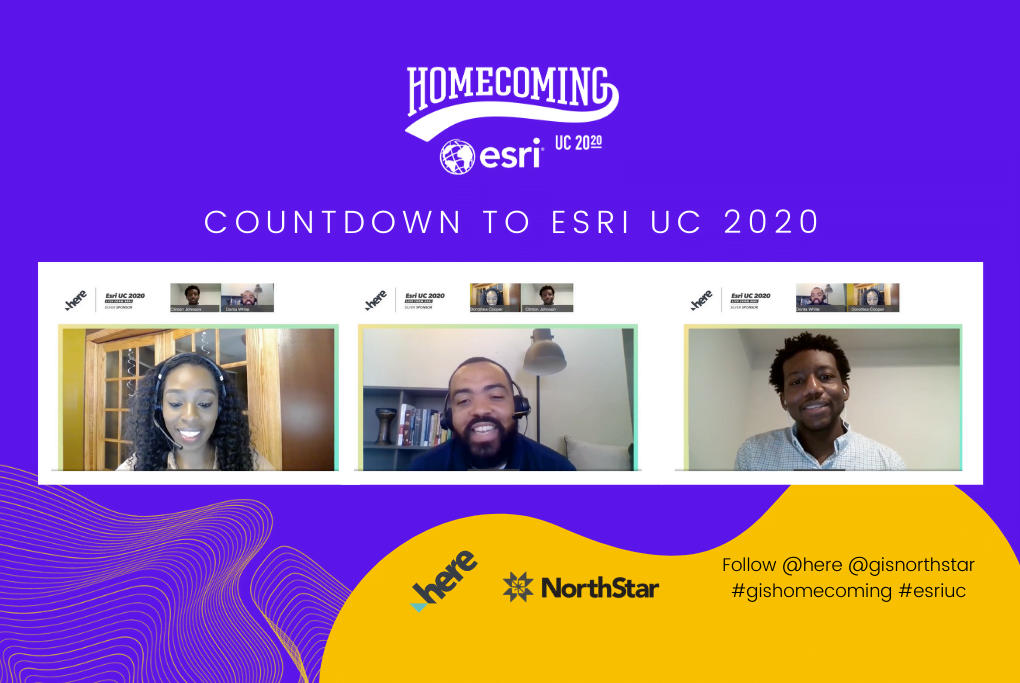 HERE Technologies Unity & Power & Esri's NorthStar Countdown to the Esri UC
Video is no longer unavailable.
Description From Original LinkedIn Post on HERE Technologies:
What does it mean to be part of an Employee Resource Group (ERG), how can GIS positively impact communities and what to expect at this year's virtual Esri User Conference and Homecoming week? As a lead up to the Esri User Conference, Dorothea Cooper, PMP, Dante White, MSc, CSM, CSPO, (HERE's Unity & Power ERG), and Clinton Johnson, (Esri's NorthStar ERG).